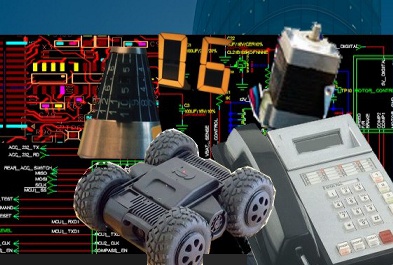 RTS Development Ltd provides:


Embedded-Control-Systems
development, prototype manufacturing
and consulting services


S


ince 1982 RTS Development has mainly catered to small and medium-size







companies, covering a wide variety of application development:
From a conceptual stage of a consumer product for a one-man start-up, through market-driven industrial control design and prototype creation for a medium size company, to a multi-year project with large corporation (see the
Project Gallery
).

May we share our experience and expertise with you?
Please contact us

We work intimately with our customers: some require help to define their product, establish its requirements, performance, development time and cost envelope,
while more established customers, with internal R&D facilities, may require only consultation, direction or sub-system development.
We cheerfully work with them all - efficiently, professionally, and within schedule and budget constraints.

Experienced development
in the following subjects:

News:

PHOENIX, Ariz. – Feb. 12, 2018 – ON Semiconductor Corporation (Nasdaq: ON), driving energy efficient innovations, has been recognized by the Ethisphere Institute,
a global leader in defining and advancing the standards of ethical business practices, as one of the 2018 World's Most Ethical Companies.

Read more
from ON Semi site Read


Home| Services | Gallery | About | Contact | Customer Login
Site designed by: RTS development Ltd ® © using CoffeeCup® software
021918